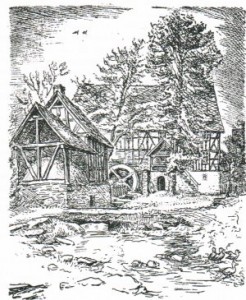 These papers are  concerned with life in Germany for the Riedesel emigrants and their ancestors. They also offer some perspective on the noble Riedesel (Barons) zu Eisenbach.
---
Here are a few other sources for quality information about our Wittgenstein roots.
Mr. Jochen Karl Mehldau was one of the most important Wittgenstein researchers in recent history. Over many years' time he has databased all available genealogical data from Wittgenstein including all existing church records. These materials are not widely available but are being integrated into a university archive.
In this short summary, he explains the political status of the area of Wittgenstein from the 1200s down to the present:
Rulers and Government of Wittgenstein
The Dreisbach/Dresbach Family Association is a mostly-American group of long standing. Three Dreisbach men from southern Wittgenstein came to the American colonies in the 1700s and much of the Association's efforts are dedicated to following their history and progeny. Ardis Dreisbach Grosjean has written a series of excellent articles about that family's origins in Wittgenstein and their life in America. Dubbed the Dreisbach Emigration Research Reports (DERRs), I highly recommend them for insight into the lives of our ancestors there as well–particularly numbers 3, 4, 5 and 7. All may be read or downloaded at:
https://www.dreisbachfamily.org/thederr.html