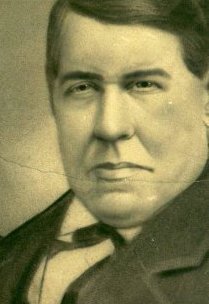 Johann Jost Riedesel was born April 23, 1825 in Wunderthausen as the eighth and last child of Georg Gabriel Riedesel and Florentine Riedesel (her maiden name). His father was the tenant in the house known as Försters am Lotzenberg. His prospects as a young man were limited, and going to America was increasingly an option. As far as we know he went by Johann or John.
I am confident that he  was on the ship Johann Lange out of Bremen that landed in New York on September 23, 1857. Most Wunderthäuser at this time were locating either around Wheatland, Iowa, or Kansas City. Johann ended up in southwestern Illinois. On September 14, 1860 he married another native of Wunderthausen, Caroline Knebel from Beckers house. She had also come to that area of Illinois in 1857, having some cousins there. Caroline was soon married to a William Henze but it was a short marriage: he was murdered in 1860.
Johann/John and Caroline had four daughters, two of whom died young. They apparently lived in Monroe County, Prairie du Long township until at least 1880 (when they are recorded in the Census under the name "Ritt"). But by the late 1880s they are mentioned in the records of what is now St. John's United Church of Christ in Smithton, Illinois.
In 1870, he owned real estate worth $4,500–a substantial sum. That Census lists a daughter "Mina" who was 5 years old; this corresponds to Katherine who was born in 1865. The same Census lists a 2-year old "Catherine", who should be Carolina according to family records. Living them was a 36-year old Henry "Knoebel" (Knebel), most likely Ludwig Heinrich Knebel (a cousin of hers).
By the end of their lives they had gone to Chicago where both died, he on November 13, 1899 and Caroline on June 8, 1898. They are buried near Hecker in Monroe County, Illinois.
---
Detailed Ancestry Report
Ancestry of Caroline Knebel
Descendant Report
---
Pictures